I have the most talented flist ever!! Seriously, the Bodice Ripper Awards (Round 7 Reader's Choice & Round 8) came out and OH MY GOD YOU ALL GOT AWARDS!

So, congratulations go to (among the many others too):


antennapedia ,
xdawnfirex ,
elizabuffy ,
glimmergirl ,
kivrin ,
pixelleate ,
savoytruffle ,
scratchingpost1 ,
secondalto ,
soft_princess ,
twilightofmagic

You're all frigging talented and I'm super happy both to have you on my flist, to be able to read/look at your work!

NOW, for those of you who got awards, I just finished making them for
scratchingpost1 tonight... so, if you want, here are your award banners:


Round 8 (i couldn't sort the gallery so if you got more than one award, make sure you picked 'em all up)

Also, I have to thank everybody who voted in the Reader's Choice awards!!!

And, because I'm kind of gloaty, here are my awards: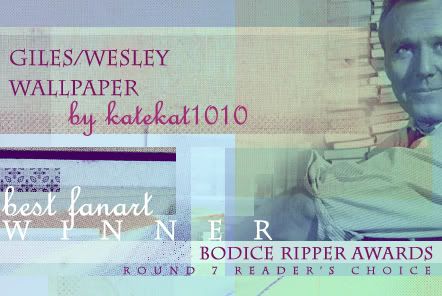 for this work: G/Wes Wallpaper



for this work: Reconnection banner for
antennapedia 's fic.



for this work: Lounging Giles (manip)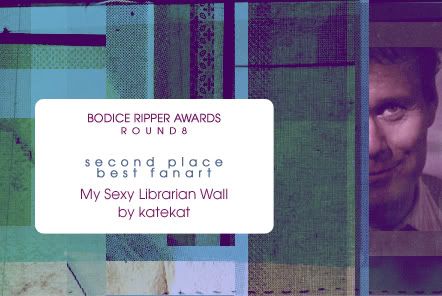 for this work: My Sexy Librarian Wallpaper